If you took a poll of people who believe or disbelieve Catholic priests can forgive sins, a sizeable number would, unfortunately, say they can. It is easy to show their error by the lack of observable evidence for such an authoritative claim. Believe it or not, observable evidence does exist for such a claim and was cited after Jesus forgave this paralytic:
When Jesus saw their faith, he said to the paralytic, "Son, your sins are forgiven." Now some teachers of the law were sitting there, thinking to themselves, "Why does this fellow talk like that? He's blaspheming! Who can forgive sins but God alone?" (Mark 2:5-7)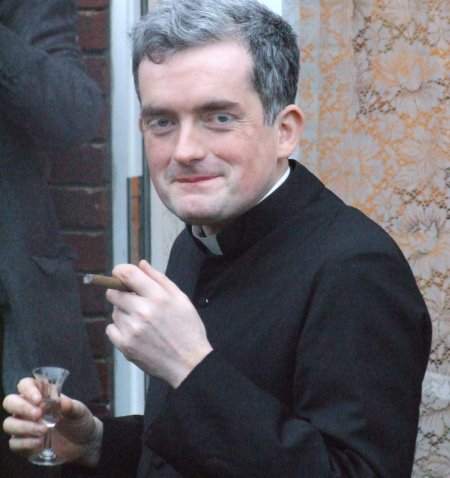 The unbelieving teachers of the law wrongly thought Jesus blasphemed by forgiving the paralytic. To prove they falsely accused him, the Lord Jesus offered the following observable evidence:
"But that you may know that the Son of Man has authority on earth to forgive sins …." He said to the paralytic, "I tell you, get up, take your mat and go home." He got up, took his mat and walked out in full view of them all. This amazed everyone and they praised God, saying, "We have never seen anything like this!" (Mark 2:10-12)
Again, Jesus healed the paralytic to prove he had such authority to forgive sins and was not just speaking empty, misleading and blasphemous words. If a Catholic priest really could forgive sins, he could also heal in that manner, but he can't. They don't have any observable evidence for their ultra-authoritative claim. Catholic priests can NOT forgive sins and are deceiving people by their claim. It is only their false doctrines and traditions which declare such and because of that sincere Catholics are walking around lethally deceived about salvation. Just by this false claim alone, Catholic priests are shown to be guilty of blasphemy, according to Scripture! Reader, are your sins Biblically forgiven? Do you have Scripture to prove it? See Lk. 24:37; Acts 3:19; 10:43; 20:21 cf. 26:18; Mt. 6:14,15; etc.