Paul wrote that a son of God is also an heir: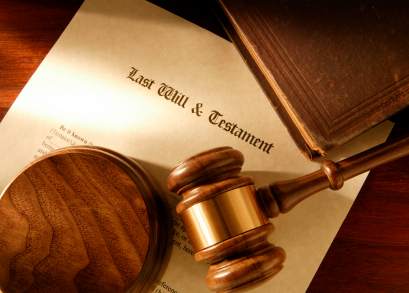 So you are no longer a slave, but a son; and since you are a son, God has made you also an heir. (Gal 4:7)
Being an heir as a son of God is a package deal. Because we openly identify with the Lord Jesus as one of his followers in this world, we get both things desired (rest for our soul, freedom from sin addictions, eternal life, etc.) and things not so desired!
An Heir of Persecution


Here in this life and on this side of the grave, a son of God will definitely be persecuted for righteous and holy living (Mt. 5:10-12; John 15:18-16:1; 2 Tim. 3:12; 1 Pet. 4:14; etc.). IF he endures being hated because he is a godly follower of Jesus to the end of his life, he will enter God's kingdom (Mt. 10:22; Heb. 3:14; Rev. 2:10,11). Similarly, Jesus taught:
Blessed are you when men Hate you, when they Exclude you and Insult you and Reject your name as evil, because of the Son of Man. Rejoice in that day and leap for joy, because great is your reward in heaven. For that is how their fathers treated the prophets. (Luke 6:22,23)
What Jesus said there about the treatment of his children in this world actually spells HEIR, if we take the first letter from each specific non-desired treatment:
Hate you
Exclude you
Insult you
Reject your name as evil
Being an heir is an easy way to remember the guaranteed persecution part of the Christian life. Let it also be noted that Jesus said such righteous people are blessed, even though such ill treatment comes their way for being faithful to Jesus! In fact, the Lord went on to say a great reward is awaiting the persecuted! Being keenly aware of these details will make enduring persecution easier, which some don't endure and fall away because of (Luke 8:13). The Christian life is a walk of faith and requires courage (Heb. 3:6).
The Overcomer's Inheritance
IF a follower of Jesus overcomes, as mentioned in Rev. 2 and 3, he will inherit the wonderful things cited in Rev. 21:1-7. As that type of heir, he gets:
new heaven
new earth
the Holy City to dwell in with God
God himself
Being an heir of such spiritual things comes with a cost, but the retirement plan is out of this world! Remember, IF you are a son, God has made you also an HEIR (Gal. 4:17).
Graphics are copyrighted.