Jonah was a true prophet of God (Mt. 12:39), who had a most unique life-threatening experience. He spent three days and three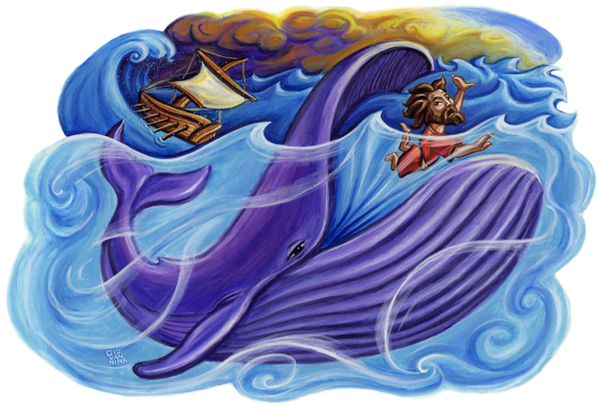 nights in the belly of a huge fish! God never dealt with anyone else like that over their disobedience to preach a message. Jonah was swallowed by a specially prepared fish, and while laying in its dark moist belly (filled with digestive fluids and partially digested food), he had time to think about his folly as seaweed was wrapped around his head (2:5). In his distress, as his life was ebbing away (2:7), Jonah prayed to the LORD and was given another chance.
Regarding his whole ordeal, including the time that Jonah was in the fish, he made a remarkable statement about forfeiting grace, which blows away various aspects of Calvinism, including eternal security. Jonah said:
Those who cling to worthless idols forfeit the grace that could be theirs. (Jonah 2:8)
Grace (favor) can be forfeited by sin. That is similar to the New Testament truth about saving grace:
For the grace of God that brings salvation has appeared to all men. It teaches us to say "No" to ungodliness and worldly passions, and to live self-controlled, upright and godly lives in this present age (Titus 2:11,12).
Since God's grace (which brings salvation) has appeared to all men, then why don't all people have salvation? Jonah 2:8 tells us why — those who cling to worthless idols forfeit the grace that could be theirs. God wants all people saved, but some people are clinging to worthless idols and consequently forfeiting the benefits of grace! So just as a Christian can fall from grace through false doctrine (Gal. 5:2-4), receive the grace of God in vain (2 Cor. 6:1), grace can also be forfeited by clinging to idols! That means the once in grace always in grace evangelical slogan in our dark day is no more true than the Catholic statement, to Jesus through Mary. Religious lies like them, have sent multitudes to hell.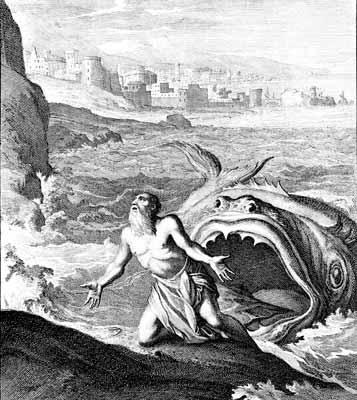 God provided Jonah with deliverance and an express submarine ride to dry land, after he humbly and sincerely prayed to the LORD. Jonah turned loose of self-will to do God's will and could say, Salvation comes from the LORD (Jonah 2:9). Dear reader, are you clinging to worthless idols and forfeiting the grace which could be yours? Jesus said:
The Son of Man will send out his angels, and they will weed out of his kingdom everything that causes sin and all who do evil. They will throw them into the fiery furnace, where there will be weeping and gnashing of teeth. (Mat 13:41,42)
That doesn't have to be your future! You decide! It's your choice. You have not been predestined one way or the other regarding eternal life. Idols or grace, which will it be?