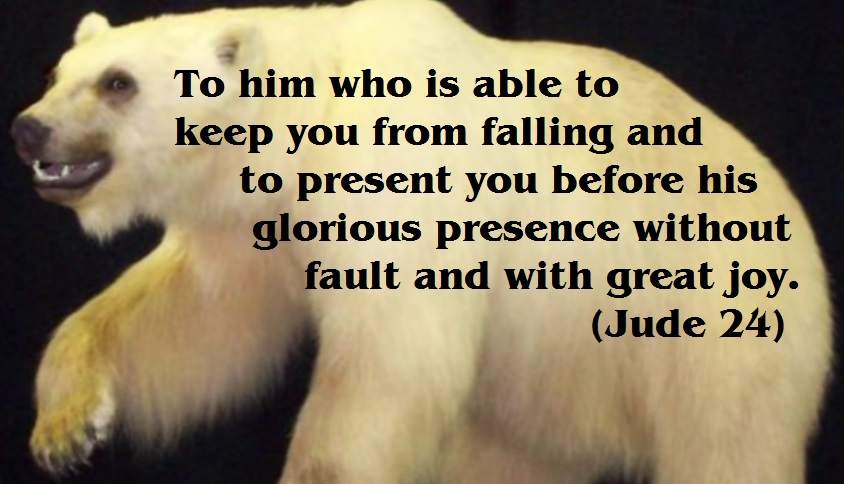 The Holy Spirit through Jude wrote a stirring emergency epistle for all Christians to contend for the faith against the grace changers. At the end of that epistle, Jude wrote something which has often been misused by the grace changers of our day in their ungodly attempt to support the demonic teaching of once saved always saved and confuse the whole meaning of Jude. Jude 24 says:
To him who is able to keep you from falling and to present you before his glorious presence without fault and with great joy.
It is inconsistent and contradictory for once saved always saved teachers to cite Jude 24 as a supporting text because:
Jude 24 only stated God is able to keep you from falling. God's ability to keep us is not in question and has never been. Of course God is able, but apparently man has some role in God keeping us because there are many examples of Christian people who not only fell (2 Pet. 2:20-22; 3:17; etc.), but even fell away (Lk. 8:13; Mt. 11:6; Gal. 5:4; etc.)! Some people have turned away from the Lord Jesus and never returned (John 6:66).
The once saved always saved teachers declare that Christians sin all the time. If they sin all the time, they spiritually "fall" all the time even though the verse states God is able to keep you from falling. Hence, the Jude 24 truth is not working for them! They are missing something very important.
The latter part of Jude 24, which says without fault, is viciously fought against by the once saved always saved people. In fact, they usually laugh at and mock Christians who dare teach one must live holy to enter God's kingdom, even though it is God's truth (Mt. 5:8; Heb. 12:14; Rev. 21:27; etc.)! Somehow they forget about these issues they embrace when they think they have found Scriptural support for their security-in-sin gospel.
Jude 24 is encouragement to Christians, who know they must hold on to what they have (Rev. 3:11), keep themselves from idols (1 John 5:21) and endure to the end for salvation (Mt. 10:22). To try to use Jude 24 as support for the HERESY and to have the very ones Christians are to contend for the faith against cite that verse is a terrible misuse of Scripture. So remember, He is able to keep you from falling doesn't equal once saved always saved. To reap eternal life in the end, the Christian must not give up sowing to please the Spirit:
The one who sows to please his sinful nature, from that nature will reap destruction; the one who sows to please the Spirit, from the Spirit will reap eternal life. Let us not become weary in doing good, for at the proper time we will reap a harvest if we do not give up. (Gal 6:8,9)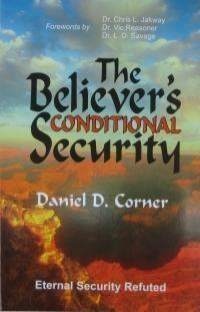 [The most powerful refutation to eternal security ever written is The Believer's Conditional Security by Dan Corner. That NO eternal security book is 801 pages and has never been refuted!]