One of the latest in our technology and another step towards a one world government and the global rule of antichrist is the pulse wallet!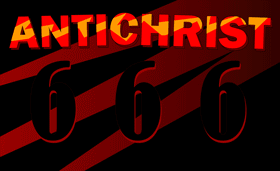 Pulse wallet is a vein scanning device, which is supposed to be better than fingerprints. With Pulse wallet, you will be palm linked to your credit cards. You won't need cash or credit cards anymore and it's all for your security and best, of course!
Does God view you as being with a pure heart NOW (Mt. 5:8)? Do you know Jesus in the way of salvation now or are you listed in 1 Cor. 6:9,10 and shown to be unrighteous and lost?
Or do you not know that the unrighteous will not inherit the kingdom of God? Do not be deceived; neither fornicators, nor idolaters, nor adulterers, nor effeminate, nor homosexuals, nor thieves, nor the covetous, nor drunkards, nor revilers, nor swindlers, will inherit the kingdom of God (1 Cor. 6:9,10, NASB).