When Christians evangelize, it is very common to hear religious people say, I go to Church, as they ignore the gospel message and go their way.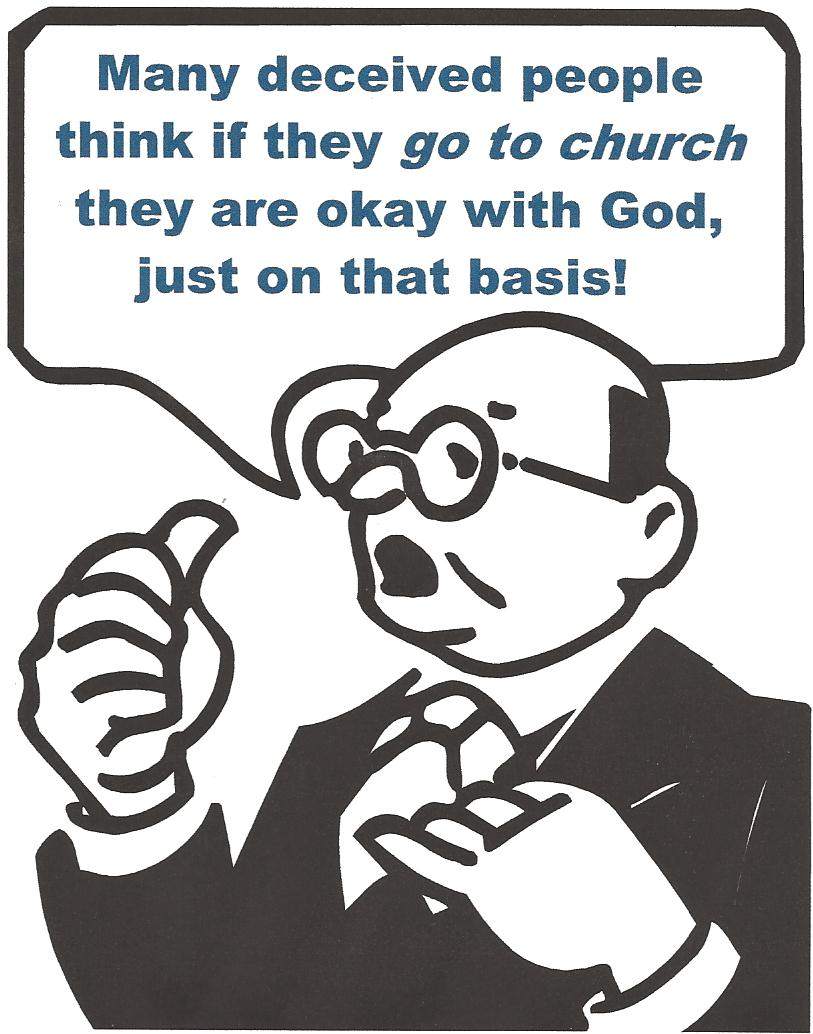 The mere fact that they answer that way shows their walk with God is shallow, if indeed it even exists. To go inside of a church building means nothing regarding eternal life. In fact, to go to the wrong assembly where dangerous false teachings are being taught and where lukewarmness and worldliness prevail can subtly and quickly lead to spiritual death! It is only a pure heart before God which really counts for salvation (Mt. 5:8). In different words, the Lord Jesus said:
Not everyone who says to me, "Lord, Lord," will enter the kingdom of heaven, but only he who does the will of my Father who is in heaven. (Mat 7:21)
The "I go to church" mentality is also falsified when one realizes that a demon possessed person was in a Capernaum synagogue, a type of church, in Jesus' day (Mark 1:21-26). That shows the type of people who can go to a religious assembly!
From personal experience, when I [Dan Corner] was unsaved, I went to a Catholic church. It did nothing for me except fill me with Catholic false concepts about God, salvation and the spiritual realm in general. Furthermore, to gather with others who profess salvation could also do more harm than good, as happened at Corinth:
In the following directives I have no praise for you, for your meetings do more harm than good. (1 Cor 11:17)
Hence, to "go to church" as people tend to say in our day is not the ultimate. The Lord Jesus wants something different and much more significant. He wants to sit on the throne of our heart and reign supreme! Is that where Jesus is in your life or are you just a mere church goer, as any religious unsaved person can be? This is a heaven or hell issue! Take it to heart.