The fact that God closes doors is not something that usually comes to mind when we think about him, but it is stirringly true.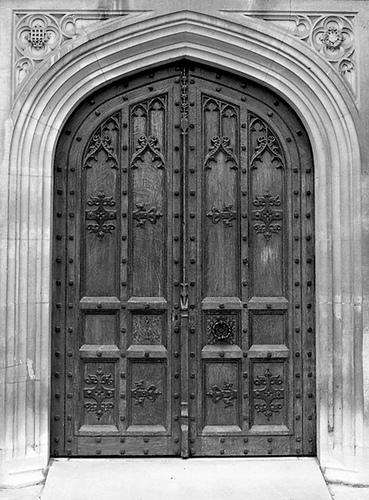 The first time we read that God closes doors is in Gen 7:16 regarding Noah. God closed the door to the Ark:
The animals going in were male and female of every living thing, as God had commanded Noah. Then the LORD shut him in. (Gen 7:16)
God Closes Doors To Exclude Certain People
In that case, God closed the door to the Ark for their protection, that is, to keep the killer flood waters out. That, however, is not the only reason God closes doors:
But while they were on their way to buy the oil, the bridegroom arrived. The virgins who were ready went in with him to the wedding banquet. And the door was shut.  (Mat 25:10)
God closed the wedding banquet door to keep the 5 virgins out, who were no longer ready because their lamps had gone out! The wedding banquet was not for them and they were shut out. They missed their opportunity by not keeping their lamps burning. That included a whopping 50% of the virgins, who were shut out even though Jesus loved them! Some would say they were never saved, but they are wrong.
God Opens Doors and God Closes Doors
Finally, we are pointedly taught that Jesus both opens and closes doors! That takes in a lot of possibilities. He does that with people, relationships, jobs, ministry, etc.:
To the angel of the church in Philadelphia write: These are the words of him who is holy and true, who holds the key of David. What he opens no one can shut, and what he shuts no one can open. I know your deeds. See, I have placed before you an open door that no one can shut. I know that you have little strength, yet you have kept my word and have not denied my name. (Rev 3:7,8)
Knock To Get The Door Open
The same Lord Jesus also taught this about getting doors opened for us in the natural:
Ask and it will be given to you; seek and you will find; knock and the door will be opened to you. For everyone who asks receives; he who seeks finds; and to him who knocks, the door will be opened. (Mat 7:7,8)
God is our victory or defeat! If he opens a door to you, no one can close it. If God closes the door on you, no one will open it and you'll be excluded. Do you know JESUS now (1 John 2:3,4)?