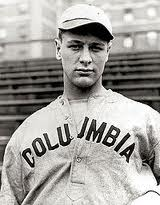 Lou Gehrig (1903-1941) was a legend and phenomenal Yankee baseball player during the 1920's and 1930's. He was nicknamed the iron horse for his endurance and strength and played 2,130 straight games. Lou Gehrig was young, strong and healthy when he started to play in the major leagues. He set more than 20 records and even had 4 home runs in one game! After years of hearing cheers from the fans for his star athletic abilities, he started to deteriorate physically in his prime due to a very rare disease. It was a slow deterioration which adversely affected his motor skills and therefore his baseball abilities and career. He finally took himself out of baseball altogether because of his inabilities. The baseball league had a farewell tribute to Lou Gehrig and after he walked off the field they played ball without him! Lou Gehrig died a couple of years later at the age of 37 and the disease which brought him to his untimely death was named after him – Lou Gehrig disease.
The uncertainties of this earthly life shines forth when one ponders Lou Gehrig's rise to fame, abilities and unseasoned sad decline. We notice the same when we read the obituaries or walk through a cemetery. People die young, they die old, they die sickly and can even die healthy from an accident, but they continue to die. The grave is greedy and never satisfied. Death takes down the rich, poor, well-known, little known – everyone. Death is approaching and it is closer today than ever for both you and me. Though Lou Gehrig died so prematurely at 37, he still outlived many! Also, when it comes to baseball, he made his mark and is still remembered 80+ years later primarily because of the fatal disease which killed him. Do you think if he could turn back the time and live his earthly life all over again he would do things differently? I do. Surely, now in eternity, he realizes his baseball accomplishments and records were all worthless! All people who acquire wealth and fame, but die spiritually unprepared, show in the end they were lethally deceived and wasted their life. Many are like that. They reached out for goals and accomplishments, which were really a worthless bag of spiritual trash and it became crystal clear at death.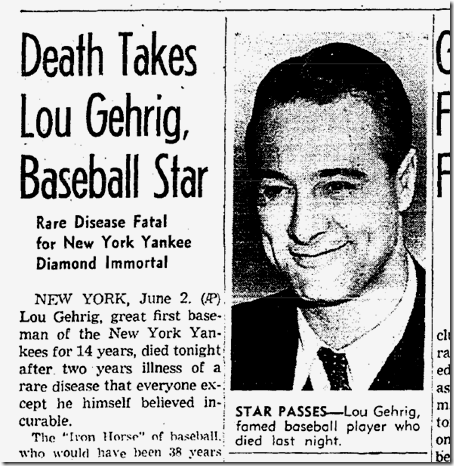 The Apostle Paul said he counted all his prior accomplishments (and they were spiritual) as dung and rubbish compared to knowing the Lord Jesus in the way of salvation ( Phil 3:4-8 ). To have the gift of eternal life is to have the greatest, most precious possession possible in this life and in eternity. Nothing can compare to it and if a person would exchange eternal life for various temporal treasures he has made a terribly bad deal (Mark 8:36,37).
If Lou Gehrig died a righteous man, or not, is not readily known. If he did, he is rejoicing now because of what the Lord Jesus and his blood has done for him. If he didn't die with a pure heart, his misery is much worse than from the disease which finally killed him! Remember: just like us all, even a super champion like Lou Gehrig was a mere flower that blossomed for a while, then faded away. So let's think and live in light of eternity: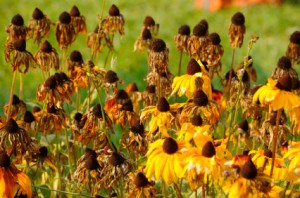 For, "All men are like grass, and all their glory is like the flowers of the field; the grass withers and the flowers fall, but the word of the Lord stands forever." And this is the word that was preached to you. (1 Pet 1:24,25)

The world and its desires pass away, but the man who does the will of God lives forever. (1 John 2:17)

Therefore, my dear brothers, stand firm. Let nothing move you. Always give yourselves fully to the work of the Lord, because you know that your labor in the Lord is not in vain. (1 Cor 15:58)