It is so spiritually dark that some people who profess to be Christians, have actually discounted the teaching of Christ, written in the four gospels, yet claim to follow him! In other words, some who profess to be Christians dismiss the teachings of the founder of Christianity! Shocking, but true!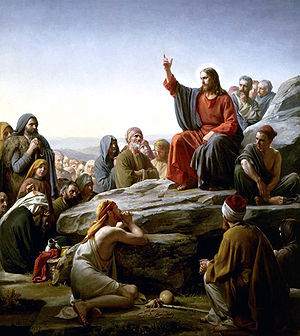 They also don't exalt (or even downplay) the teachings of Christ spoken to the seven churches in Asia found in Revelation 2 and 3. How any professing Christian could be deceived to that degree is a mystery to me! The same people who disregard the wonderful words of life spoken by the Lord Jesus, all accept the Pauline epistles. But to exalt the Pauline epistles is actually counterproductive for them because Paul stressed Jesus' teachings! He taught Christians to let the word of Christ dwell in them richlyas a basis for:
their teachings
their admonishing one another
their songs
Let the word of Christ dwell in you richly as you teach and admonish one another with all wisdom, and as you sing psalms, hymns and spiritual songs with gratitude in your hearts to God. (Col 3:16)
Hence, the Holy Spirit-inspired Pauline epistles make the teaching of Christ, as found in the four gospels and before the cross, an important priority for the whole of the Christian life! The Apostle John also magnified the teaching of Christ to the ultimate:
Anyone who runs ahead and does not continue in the teaching of Christ does not have God; whoever continues in the teaching has both the Father and the Son. If anyone comes to you and does not bring this teaching, do not take him into your house or welcome him. Anyone who welcomes him shares in his wicked work. (2 John 1:9-11)
I have also noticed that people who reject the teaching of Christ only reject most of them, but not all, even though they all were spoken before the cross! They inconsistently cling to John 3:5, John 3:16, John 10:28 and any other verse they can misuse for support of their beliefs! Why do they reject the rest of the teaching of Christ? Perhaps it's because Jesus taught so contrary to what people in our day want to believe! Jesus' teachings:
The Lord Jesus also magnified his own teachings:
Heaven and earth will pass away, but my words will never pass away. (Mat 24:35)

To the Jews who had believed him, Jesus said, "If you hold to my teaching, you are really my disciples. Then you will know the truth, and the truth will set you free." (John 8:31,32)

Jesus replied, "If anyone loves me, he will obey my teaching. My Father will love him, and we will come to him and make our home with him. He who does not love me will not obey my teaching. These words you hear are not my own; they belong to the Father who sent me." (John 14:23,24)
For religious people to de-emphasize the four gospels as before the cross is to reveal their general ignorance of Scripture. Don't let anyone deceive you about this. Jesus has the words of eternal life (John 6:68). Do YOU know Jesus?