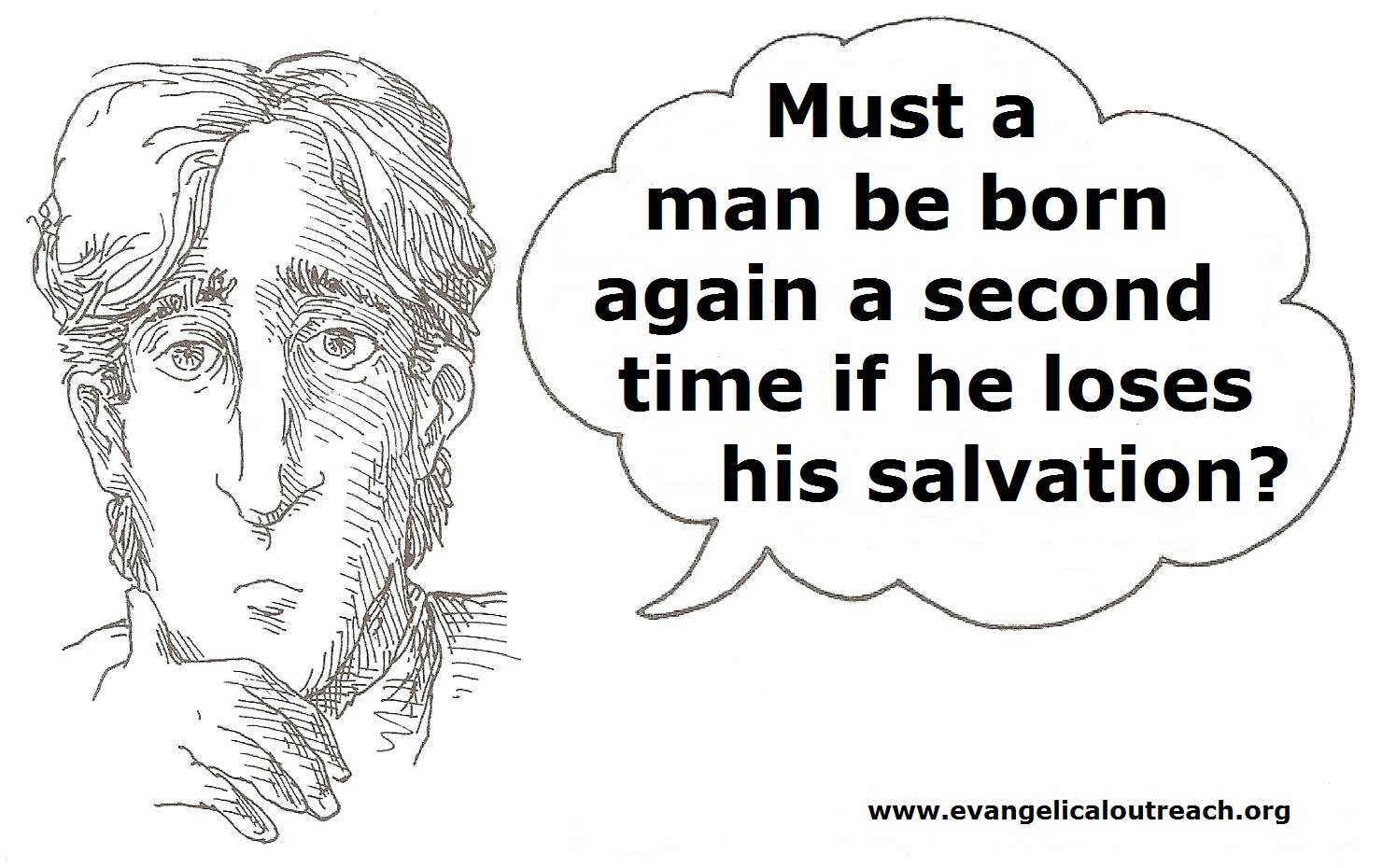 [BIBLE QUESTION] We believe a man must be born again, but what exactly does it mean? What exactly happens to a man when he gets born again? My questions are raised because if man can be saved then lose salvation and be saved again, must he be born again a second time?
[BIBLE ANSWER] When a person gets "born again" he is spiritually changed on the inside. At that point, he passes from spiritual death to life, from darkness to light and from the power of the devil to the power of God (Jn. 5:24; Acts 26:18). He is also set free from his sin addictions (Rom. 6:22). In other words, he becomes a new creation in Christ when he gets Biblically born again (which is the same as getting saved). To get more specific, one must repent and have a submissive faith in JESUS to have salvation (eternal life). That was Paul's gospel (Acts 20:21). BTW, infant baptism has nothing to do with getting "born again," as Catholics, Lutherans and others are taught. Read this to learn more about the Biblical plan of salvation.
There is no question that a Christian can lose his salvation (or experience spiritual death). Evidence is found all through the Bible, especially in the New Testament. That is why Christians were given hell warnings too! (If you are a Christian you can yet go to hell, according to Scripture. Hence, you must be very guarded and keep yourself pure.) Backsliders can get saved again. The Prodigal son is just one example, which shows this. Luke 15:24 states he became "alive again" from his previous spiritually dead and lost condition. He backslid through sin, but when he turned from his sins (repented) to humbly serve the Father, he got saved again or became alive again! Two other passages are also clear on this. They are James 5:19,20 and Rom. 11:19-23. The once saved always saved teachers try to discard these truths simply with semantic trickery, which was like your last question. Their ploy is to make such a fact ridiculous. Hope this helps. Heb. 3:14.