As unscriptural as it is, many people still tend to think if a professing Christian goes to church he is saved and will go to heaven in the end!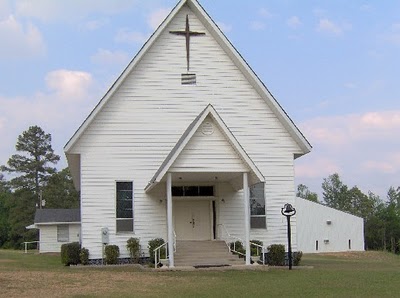 In fact, I have heard multiple uninterested-in-the-Bible people say they go to church (any church) as the only proof they are okay with God! Such recently happened during a conversation with a Lutheran, who believed sins are forgiven at infant baptism as he was taught! Conversely, if a professing Christian doesn't go to church he is often considered unsaved. The Scripture which is used and reused for such doesn't link salvation to going inside a church building:
Let us not give up meeting together, as some are in the habit of doing, but let us encourage one another—and all the more as you see the Day approaching. (Heb 10:25)
That passage refers to Christians meeting with other Christians for the sake of mutual encouragement! While sound teaching is VITAL and also an important source of encouragement (Titus 1:9), Hebrews 10:25 doesn't actually mention or infer teaching. That being said, it is extremely important to be:
warned of various spiritual dangers,
instructed in the Christian life,
encouraged to continue to do good and NOT give up
worship/praise God, etc.
That can be easily done in a local congregation where true Christians assemble, but ONLY if a qualified pastor is declaring SOUND doctrine. It is impossible to be spiritually helped and benefitted, with the big picture in mind, by attending a congregation where the pastor and/or elder board are not spiritually qualified! Their example alone will be detrimental, not to mention the doctrinal harm being done. To attend these church meetings will have a definite adverse effect on the people who do! I personally know one person who was miraculously delivered from alcoholism and Catholicism who met a person his age, whom the devil used to get him back into alcohol, drugs and illicit sex! That happened because he went to church! For any attendee to go to church where false doctrine prevails will mean the people there will be fed poisoned spiritual food, plus they will observe less than needed spiritual examples and will be sharing in the overall wicked work going on!
If anyone comes to you and does not bring this teaching, do not take him into your house or welcome him. Anyone who welcomes him shares in his wicked work. (2 John 1:10,11)
To share in the wicked work of a false teacher in our day is VERY COMMON, though not readily noticed. It is overshadowed by the going to church mentality as a spiritual cure-all. That is, unfortunately, the way Hebrews 10:25 has been taught.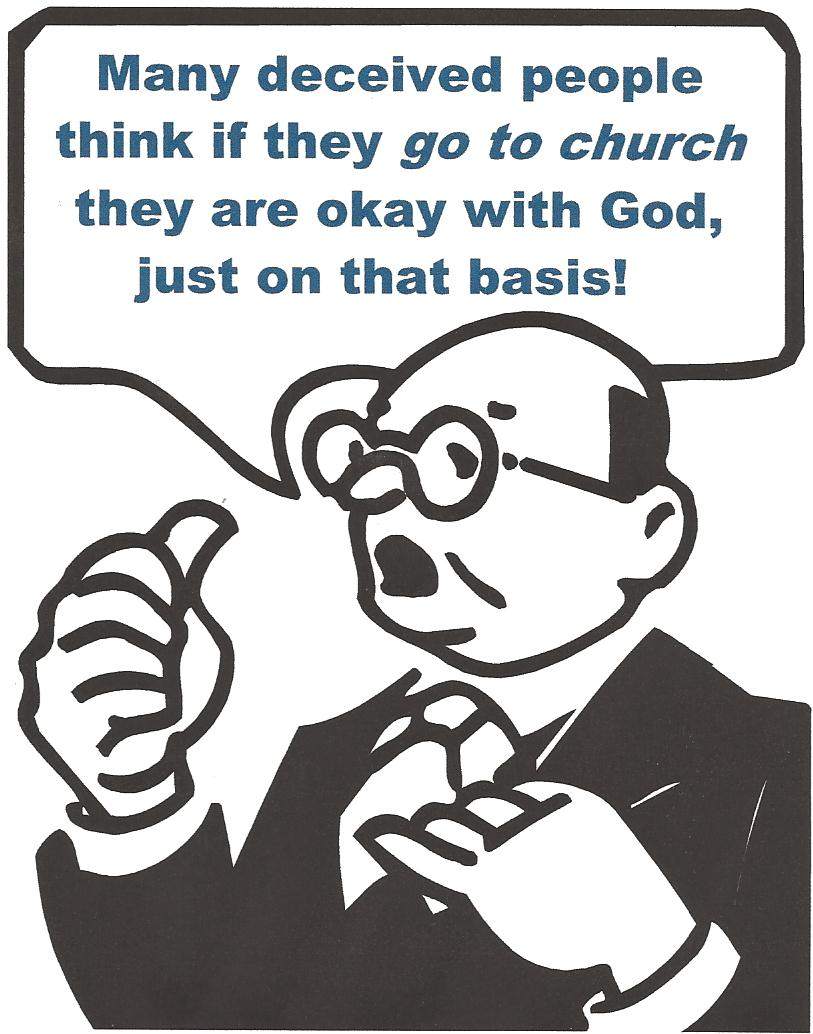 Deceived people think as long as they go to church (go inside some church building) everything is fine between them and God! The same people are (surprisingly) hurting themselves and other SOULS by doing so! Imagine that! Remember also that in Mark 1:21-26 Jesus cast a demon out of a person who was in a synagogue (the church of that day)! While Hebrews 10:25 is a definite truth of God, so is the aforementioned 2 John 10,11 and the following passage:
Then I heard another voice from heaven say: "Come out of her, my people, so that you will not share in her sins, so that you will not receive any of her plagues." (Rev 18:4)
In that passage God's people are told to come out from her (Babylon) to prevent sharing in her sins. NOTE: Rev. 18:4 says share in her sins just like 2 John 10,11. To attend a congregation which teaches another gospel is DEADLY to both the preachers and those who believe such. To faithfully attend the local Catholic church is DEADLY. To faithfully attend ANY congregation which teaches eternal security (once saved always saved) is also DEADLY! The list goes on and on and certainly includes all who teach sins are forgiven at the point of water baptism (infant or adult) or that keeping the Saturday Sabbath is a salvation issue!
A Christian must also consider who or what is indirectly supported. In other words, if a sound congregation, ministry, etc. (which is very rare in our day) is clearly and boldly preaching the truths related to salvation, but in turn is using gospel tracts or literature from those who don't, such as from Ray Comfort's Living Waters, then their efforts are counterproductive to the work of God! Ray Comfort's ministry and literature (as well as many others) are spreading the heresy of once saved always saved. That means such a person or congregation is sharing in the wicked work that such an ear-tickling heretical doctrine is doing through literature which comes from them! On the other hand, to align yourself with a Biblically solid congregation, ministry, etc. is to work together with and share in its GOOD FRUIT:
We ought therefore to show hospitality to such men so that we may work together for the truth. (3 John 1:8)
Producing GOOD FRUIT is a salvation issue:
I am the true vine, and my Father is the gardener. He cuts off every branch in me that bears no fruit, while every branch that does bear fruit he prunes so that it will be even more fruitful. (John 15:1,2)
Just going to church is NOT the spiritual cure-all, nor is it an evidence of salvation. No Scripture can be properly used to say such. In some cases, an evidence of salvation can be NOT attending the local heretical churches! It depends on various factors, especially the teachings going forth throughout the congregation, ministry, etc. To know if such is sound, you MUST carefully read the Bible for yourself. Special emphasis in the New Testament should be taken since that is especially where we learn about the Lord Jesus and how to get eternal life. For your own sake, don't just trust another's interpretation, even a loved one's. Read it carefully for yourself. Your eternal destiny hinges upon it!