There is no question that the true Christian race is not a bed of roses! In fact, Jesus taught it is difficult (Mt. 7:14, NKJV) or hard (NRSV) depending on the English translation one consults. The many spiritual casualties are undeniable proof as well, but there is more, such as what is implied when Paul told Timothy – fan into flame the gift of God. Paul wrote: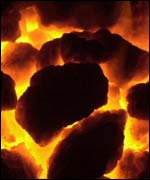 I have been reminded of your sincere faith, which first lived in your grandmother Lois and in your mother Eunice and, I am persuaded, now lives in you also. For this reason I remind you to fan into flame the gift of God, which is in you through the laying on of my hands. For God did not give us a spirit of timidity, but a spirit of power, of love and of self-discipline. (2 Tim 1:5-7)
That is vivid imagery that Timothy, at that time in his Christian life, was cooling off spiritually! That shouts out what Paul was conveying — DANGER, WARNING, YOU ARE BECOMING LUKEWARM. Paul knew it was happening. Since 2 Timothy was Paul's last epistle before his martyrdom, the timing is perhaps decades after Timothy was previously on fire in that regard! The constant spiritual battle seemed to be taking a toll on Timothy. He himself, a preacher of the real gospel, was under attack. It was NOT the typical sin unto death, as cited in 1 Cor. 6:9,10; Rev. 21:8; Eph. 5:5-7; etc., which Paul was referring to, but it would still be spiritually fatal even for a true preacher!
Paul reminded Timothy of his godly mother and grandmother and mentioned Timothy's saving faith was like theirs. In spite of the fact that Timothy had a genuine gift of God and a sincere faith, he was still cooling off and that was dangerous! Verse 7 names what was adversely affecting Timothy at that point. He was timid. Even being timid (or fearful) in the way Timothy was, could prove fatal! What a surprise for people to hear in our day with preachers like Joseph Prince, Charles Stanley, and many others, teaching a clear license to sin and distorting the image of a Christian as allowing for adulterers, liars, thieves, drunks, slanderers, greedy, etc. Paul was a true grace teacher, but totally unlike the kind of our day! So, what were Timothy's spiritual gifts? The answer is found in this verse:
Until I come, devote yourself to the public reading of Scripture, to preaching and to teaching. Do not neglect your gift, which was given you through a prophetic message when the body of elders laid their hands on you. (1 Tim 4:13,14)
Timothy had the gifts of reading Scripture, preaching and teaching, yet he was becoming timid and that caused godly concern. Paul told him to fan into flame his gift. It was Timothy's responsibility to do that and his decision would affect others spiritually besides himself! Especially someone involved in spreading God's word must be faithful to preach the actual message, and continue declaring it, regardless the consequences. Others need to hear the true life-giving gospel before salvation can come (Rom. 10:13,14). Someone must spread it. There must be a sower of the seed, before a harvest comes. Hence, the devil will surely attack the soul winners and teachers from sowing. It is still the case today! Gal. 6:9 shows the vital necessity of continuing:
The one who sows to please his sinful nature, from that nature will reap destruction; the one who sows to please the Spirit, from the Spirit will reap eternal life. Let us not become weary in doing good, for at the proper time we will reap a harvest if we do not give up. (Gal 6:8,9)
Gal. 6:8,9 is a clear definite unambiguous salvation passage, but almost never mentioned in our day, because it destroys once saved always saved! To reap eternal life, the Christian must not give up sowing to please the Holy Spirit. Timothy had to overcome his timidity to fan into flame his gift. He could do that through God. If you are like Timothy was in 2 Tim 1:7, fan into flame the gift within you! Do it for yourself and others, who can benefit by your gift. Fan into flame the gift within you!