Greg Laurie (of Harvest Christian Fellowship and Calvary Chapel) teaches eternal security. The essence of that heresy is clearly shown in his website's doctrinal statement.
Greg Laurie Believes:
On the divine side of salvation, God sovereignly acts to secure salvation for sinners

Sanctification: When we become Christians, God sanctifies us, or sets us apart positionally, practically, and permanently for Himself (bold emphasis mine)
Please realize that because Greg Laurie does believe in once saved always saved, he is wrong about salvation itself, the lethal power of sin for a Christian, what saving faith is, what grace is, etc. The issue of the believer's security is very far reaching theologically. Though he might be popular and a good speaker, his doctrine is fatally flawed by eternal security and therefore his ministry is a dangerous snare. It had been said Greg Laurie might be the Calvary Chapel successor and leader to Chuck Smith.

Greg Laurie Motivates Statement
Do NOT be deceived by other statements made by Laurie like the following:
But salvation brings about a changed life (see 2 Corinthians 5:17) and motivates believers to follow God's purpose for their lives. (ibid.)
While it is absolutely true that initial salvation (getting born again) results in a radically changed life and motivates the saved to follow God's purpose for their lives, that doesn't mean Christians always will. A Christian can backslide. That is why the devil tempts, and unfortunately, he is often successful. The devil knows that sin, such as listed in 1 Cor. 6:9,10; Eph. 5:5-7; Rev. 21:8; etc. is spiritually deadly to the saved. If a righteous man turns to evil, he will die spiritually because of it. See Ezek. 33:18; Rom. 8:13; James 5:19,20; etc.
Greg Laurie and King David
A key question related to this is, how did King David die when he turned to evil? It wasn't physical death, but clearly was spiritual death, as warned in the New Testament too. That Biblical truth, however, is denied and opposed by Greg Laurie (and all eternal security teachers), but is foundational from Genesis through Revelation.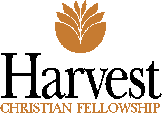 Greg Laurie Is NOT A Sound Teacher
Harvest Christian Fellowship is not a sound church and ministry because Greg Laurie himself is not a sound teacher. Take warning! If you don't believe Greg Laurie is actually teaching a license to sin, please smoke him out for yourself by asking him the acid test question.