The Almighty God on the throne is vastly different from us in many ways.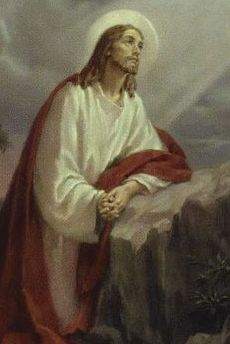 Specifically we are told, his ways and thoughts are profoundly higher (as they are based on perfect truth and infinite knowledge with eternity in mind):
"For my thoughts are not your thoughts, neither are your ways my ways," declares the LORD. "As the heavens are higher than the earth, so are my ways higher than your ways and my thoughts than your thoughts." (Isa 55:8,9)
God wants man to be attracted to himself, but on what basis? If he was like perverted Hollywood, the basis would be a cheap and shallow physically attractive appearance, which many wicked hearts have! That is what man looks on (one's appearance), but NOT God:
But the LORD said to Samuel, "Do not consider his appearance or his height, for I have rejected him. The LORD does not look at the things man looks at. Man looks at the outward appearance, but the LORD looks at the heart." (1 Sam 16:7)
So God being infinite and perfect in every way, has ways and thoughts which are MUCH higher and different than man's. That basic truth is also reflected in how the real Lord Jesus appeared as he walked the face of the earth. His physical body was NOT like some handsome Hollywood actor's! The Bible says:
He grew up before him like a tender shoot, and like a root out of dry ground. He had no beauty or majesty to attract us to him, nothing in his appearance that we should desire him. (Isa 53:2)
Did you know the Lord Jesus had no physical beauty to attract us to him, according to Scripture? How could Jesus (God in the flesh) have such a plain looking physical appearance? Why would God allow that to happen? The answer is based on how God is so different, perfect and holy! God wants us drawn to him on the basis of TRUTH. In response to Pilate's statement, Jesus said:
Jesus answered, "You are right in saying I am a king. In fact, for this reason I was born, and for this I came into the world, to testify to the truth. Everyone on the side of truth listens to me." (John 18:37)
That is why the righteous hate what is false (Prov. 13:5). Also, to preach God's word is to preach truth, because God is the God of truth:
Into your hands I commit my spirit; redeem me, O LORD, the God of truth. (Psa 31:5)

Whoever invokes a blessing in the land will do so by the God of truth; he who takes an oath in the land will swear by the God of truth.
For the past troubles will be forgotten and hidden from my eyes. (Isa 65:16)
People past, present and future are drawn to the real Jesus of the Bible (eternal life in the flesh), because they are drawn by God's truth, not Jesus' physical appearance. That also implies that Jesus never had a white halo above his head, as seen in Catholic pictures, even though he was sinless! The real Jesus is the Redeemer and Savior, but had no beauty to attract us to him. God's ways are perfect, much higher and better than ours! Do you know the real Jesus?