Sexual immorality is rampant even among the professing Christian singles.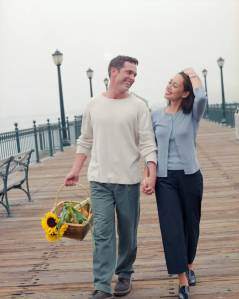 It is reported that 80% of today's so called Christian singles have been/are sexually immoral! To connect such wickedness with Biblical Christianity is to grossly distort the holy image of Christianity into something totally different, but that seems commonplace in our day!
"The evidence that an overwhelming number of young, unmarried Christians have slept with someone outside of marriage, suggests that the movement has struggled to convince its target population of its message.  Not only has nearly every star ditched his or her ring, a 2011 Relevant Magazine poll revealed that 80 percent of young, unmarried Christians have had sex and that two-thirds have been sexually active in the last year.  Facing the reality of these numbers, King said he wants to make sure that the new curriculum preaches a strong message of grace." ( http://allchristiannews.com/80-of-all-christian-singles-are-fornicating/#.Uuw4d3ykkEg.facebook  )
The Real Grace or a Stronger Grace
Did you notice their mention of a "strong message of grace"? What an impossibility when today's saving grace has been unjustly associated with the damnable heresy of once saved always saved, which has changed grace into a license to sin (Jude 3,4)! Saving grace, as taught by Paul, is much different than typically taught:
For the grace of God that brings salvation has appeared to all men. It teaches us to say "No" to ungodliness and worldly passions, and to live self-controlled, upright and godly lives in this present age,  (Titus 2:11,12)

So that, having been justified by his grace, we might become heirs having the hope of eternal life.  (Titus 3:7)
False Christian Singles
Folks, not everyone who professes to be a Christian really is a Christian (Mt. 7:21). Furthermore, not everyone who professes to be single really is!  In our day, the divorced are claiming to be single, when they aren't! They are divorced. Hence, labels can be very misleading. Remember, it is IMPOSSIBLE to be a Christian and sexually immoral at the same time. Christians are holy people who OBEY God. They have been set free from their sin addictions, serve God and are sons of God by faith in Jesus Christ (Gal. 3:26). Does that describe you now? Are you like the early Christians? YOU can be victorious over sexual immorality.