Please Help Me!
[Bible Questions] My name is ______ and I am currently a 16 year old girl, and I have been watching pornography since I was 11. I was introduced to porn through a friend of mine that was interested in lesbian sex. Through all those ' experiments ' and wanting to try something new, I became hooked on pornography.  I am a Christian, serving in the church as well.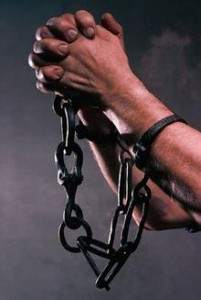 With this addiction, I feel difficult to serve whole heartily as I feel ' unclean ' . I have confessed my sin to The Lord and I believe He works miracles, but I often find myself trapped in pornography. The longest I have stopped watching porn was about 2 weeks and then I'm back at it again. I have attended many church camps and promised The Lord I would stop doing it, but at the end of the day I find myself masturbating to porn again.  I understand that The Lord wants us to be pure and respect our body, but often I find myself falling and failing the Almighty.  I always read the posts here to convince myself and allowing my faith to grow through the advice that this blog provides, but I realized majority of the problems are lust from man to woman, instead of woman to man. Women get lust too, and especially as a teenager, I often find it hard to avoid sexual thoughts about 'hot guys'.  I have met online strangers and 'sexted' before, which breaks my heart as I know that this is something The Lord would not want me to do.  However with all that, I'm still a virgin, but my inner thoughts have already corrupted me and it makes me feel so disappointed knowing the fact I find myself having those dirty thoughts again.  Every time I have those ' sick thoughts ' I try to avoid or think about the consequences of watching porn, but sometimes I would be searching 'indirect porn' and end up watching porn on my phone or the iPad.  Being a girl makes it harder, as every time in the church when a pastor preaches about ' spiritual bondage ', the guys would be able to administer to the altar call and hear what God would say to them through the pastor.  ' Girls ' are known to be those that would not touch or watch porn due to their innocence ' but that is not true. As a Christian girl, I believe that it is important to be sexually pure as we are Daughters of a Almighty God. But me being like this makes me feel horrible and ashamed about myself, and often I wonder why God would still love me.  I really would like to hear advice from you guys, to know that I'm not facing this alone. Please help me, I really don't wanna to continue this life style anymore.
[Bible Answer] I carefully read over your email and have several very important things to share: (1) Obviously, you must do something very different to get the victory over your addiction to pornography. As you noted, just confessing your sin doesn't bring the freedom from your sexual addiction that you long for.
You Are Battling For Your Soul
(2) Cry out to God sincerely for victory, strength and mercy. The key for you is repentance (turning away from sins). You must get DEAD SERIOUS this time unlike you have in the past. Please know repentance from your sins and living holy is a SALVATION issue. You are NOT a Christian now as you stated because there are NO Christian sexually immoral people (1 Cor. 6:9,10; Rev. 21:8; etc.).  Hence, this is a heaven or hell issue for you and nothing less important! If you have been taught once saved always saved you have been misinformed about grace and the gospel. Read this for much more info on once saved always saved.
(3) When you repent, DESTROY all pornographic material you have. Leave none around which may snare you later. If you have to throw away your phone and iPad to prevent this temptation and sexual sin. Do it without hesitation! You are battling for your SOUL! Also, your "friend," which got you involved in lesbian sex pornography, needs to go! She is NOT really a friend, but an enemy and tool of the devil being used to drag you to hell. That is the worst type of enemy. Similarly, avoid places of temptation. Come out from among them and be separate (2 Cor. 6:14-17)!
(4) Flood your mind with God's word. Lock your mind on the truth in the pages of the Bible – meditate, ponder and memorize Scripture. That will wash away the filth and perversion. Read at least 4 or 5 chapters daily and even more if you are being tempted.
(5) IF you are away from the Bible and can't read Scripture when tempted, PRAY TO GOD, repeatedly if necessary. Also, quote Scripture out loud with a low voice (if others are around you) and the temptation will lessen.
Your problem is spiritual. You must do the spiritual things needed for victory. NOTE: COMPLETE VICTORY AND FREEDOM FROM SEXUAL ADDICTION OR ANY SIN IS GUARANTEED, IF YOU DO IT THE BIBLE WAY. It is impossible to be a Christian if one is addicted to any sin in the present time. Ponder Rom. 6:22. Write back in two weeks with your progress. Remember Mt. 5:28,29.