A definite fact about God is, he wants fruit from his children and bearing such is definitely necessary to maintain salvation, according to the Lord Jesus. In fact, Jesus reveals that the heavenly Father will see to it those previously born again do NOT enter his heaven, if they bear no fruit: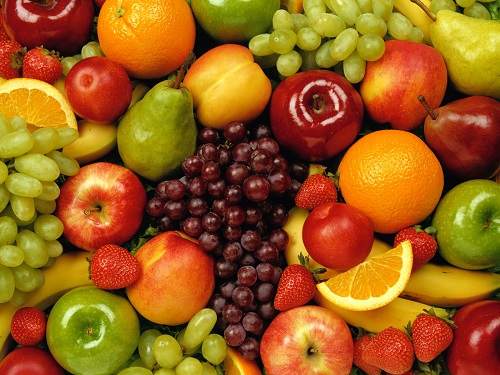 He [God the Father] cuts off every branch in me that bears no fruit, while every branch that does bear fruit he prunes so that it will be even more fruitful. You are already clean because of the word I have spoken to you. Remain in me, and I will remain in you. No branch can bear fruit by itself; it must remain in the vine. Neither can you bear fruit unless you remain in me. I am the vine; you are the branches. If a man remains in me and I in him, he will bear much fruit; apart from me you can do nothing. If anyone does not remain in me, he is like a branch that is thrown away and withers; such branches are picked up, thrown into the fire and burned. (John 15:2-6)
Without question the subject is branches of a fruit tree (or people) in Christ. There should be no quibbling over this, since it is so clear. Regardless the clarity, since certain teachers would have to surrender their eternal security doctrine to accept that, they instead will distort the word to weird absurdities. One example comes from popular once saved always saved teacher, Bruce Wilkinson.
Jesus said the branches are "in me." It is fruit or fire for the Christian, but there is more detail. For the Father to cut a branch from the tree means that branch will wither, since it is no longer attached to the life source. NOTE: The Greek word "withers" in John 15:6 is also found in Lk. 8:6, where Jesus taught the parable of the sower. Luke 8:6 and Luke 8:13 refer to the same person and the latter verse shows the plant withers when it stops believing, and that occurred because of persecution over the word of God! In other words, the Christian experiences spiritual death when his faith is destroyed. The only way a person can experience spiritual death is to first be alive. Hence, in both passages loss of salvation is taught by the Lord Jesus, with the former passage stating it's over bearing no fruit!
In our day, with its flood of false teachings and distorted grace message, bearing spiritual fruit is not even an issue, even though it is vital. It is similar to avoiding lukewarmness, unforgiveness, greed and lust, which will also negate one's salvation.
BTW, since the Father is so eager to see fruit in our lives, he will prune down our branches to make them more fruitful, if that is possible. That may explain some of the painful times Christians experience. To bear good fruit will take an investment of your time and efforts, which too many think belongs all to themselves instead of God. Got fruit?

Print out our Fruit or Fire pdf tract