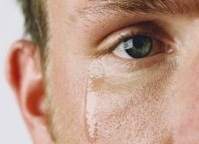 Many future events inside God's kingdom are not detailed, as the saints would like them to be. Just to be of the minority to overcome to enter God's Paradise kingdom is to expect many wonderful things and not be disappointed. Since that is true, what about the tears there? Why will they be shed? Ponder this:
And I heard a loud voice from the throne saying, "Now the dwelling of God is with men, and he will live with them. They will be his people, and God himself will be with them and be their God. He will wipe every tear from their eyes. There will be no more death or mourning or crying or pain, for the old order of things has passed away." (Rev 21:3,4)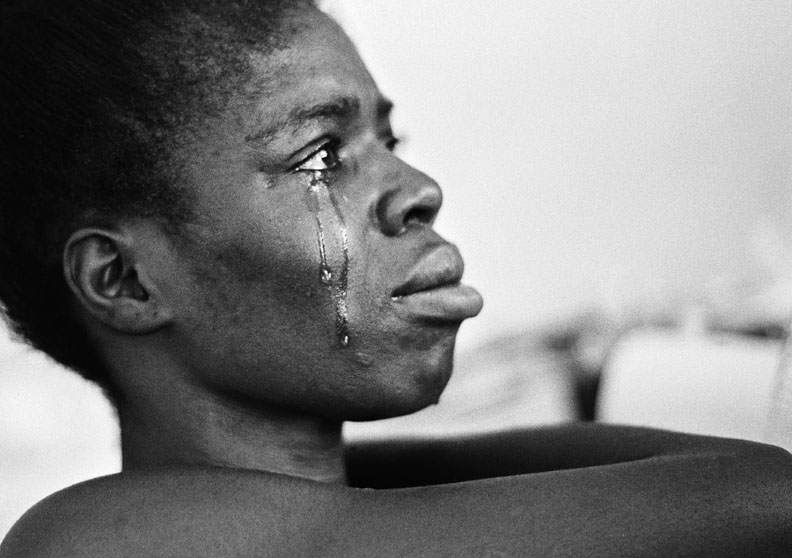 God will wipe every tear from the eyes of the overcomers — his children when they are in heaven! Again, why would there be tears in their eyes, since they are already in Paradise with God, have eternal life and escaped the lake of fire? It is a Bible mystery, but maybe the last verse of the preceding chapter gives us a clue:
If anyone's name was not found written in the book of life, he was thrown into the lake of fire. (Rev 20:15)
Maybe, when the righteous see those they once knew get thrown into the lake of fire by one of God's holy angels, their tears of sorrow will start to flow! Maybe the tears will flow over critical missed opportunities, which could have affected the outcome of their eternal destiny. Maybe it will be apparent to all they could and should have done better, been more zealous and bold for Jesus. Perhaps, the tears will flow because of the little faith for miracles and healing they once had, realizing what might have been, if we had been more believing and trusting of the promises of God. On the other hand, maybe God will wipe away the tears related to thinking back on the many hurtful things said about them and unjust persecutions that came on them because of their righteous living during their earthly lives.Getting back to the context of the Judgment of the wicked cited in Revelation 20:11-15, maybe the tears in heaven will come as a result of the righteous testifying against unsaved family members and acquaintances:
The men of Nineveh will stand up at the judgment with this generation and condemn it; for they repented at the preaching of Jonah, and now one greater than Jonah is here. The Queen of the South will rise at the judgment with this generation and condemn it; for she came from the ends of the earth to listen to Solomon's wisdom, and now one greater than Solomon is here. (Mat 12:41,42)
Righteous people who had less opportunity to repent or hear God's wisdom, yet did repent will testify at the judgment of the wicked and condemn them! That confrontation in front of God and those they condemn may bring on the tears. Regardless what does bring on the tears, their sorrow will be short-lived. God will wipe those tears away and with them all pain, etc. (Rev. 21:4)! It remains a Bible mystery why there will be tears in heaven.