The lowly sparrow is a small brownish bird with stripes. They are widespread throughout Europe, Russia, the Middle East, India, North America, Mexico and Central America.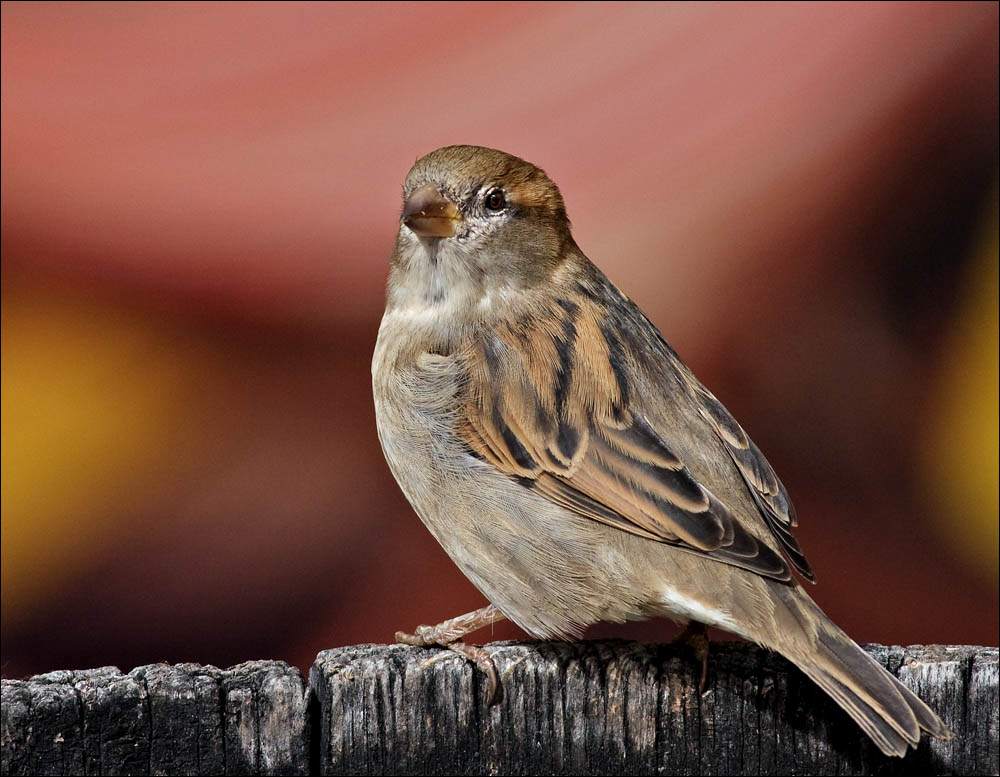 It is not a highly valued bird as some are. In Jesus' day you could buy two sparrows for one penny! God in the flesh mentioned such a bird as that—one that is very common and inexpensive—to make a very important spiritual truth. Jesus' teaching about the sparrow was given to comfort and inform the disciples. Jesus was sending out his spiritual family (the disciples) to preach the gospel and warned them of forthcoming problems and dangers, including persecution to death:
What I tell you in the dark, speak in the daylight; what is whispered in your ear, proclaim from the roofs. Do not be afraid of those who kill the body but cannot kill the soul. Rather, be afraid of the One who can destroy both soul and body in hell. Are not two sparrows sold for a penny? Yet not one of them will fall to the ground apart from the will of your Father. And even the very hairs of your head are all numbered. So don't be afraid; you are worth more than many sparrows. Whoever acknowledges me before men, I will also acknowledge him before my Father in heaven. But whoever disowns me before men, I will disown him before my Father in heaven. (Mat 10:27-33)
In contrast to what many think, to preach the real word of God can result in the preacher being arrested, beaten and even killed.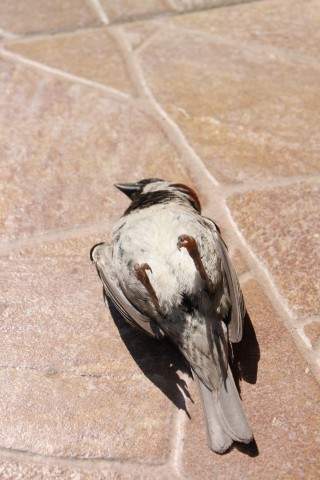 Such can be easily verified in the New Testament with the Twelve (Matthias being the replacement for Judas Iscariot) being arrested, beat bloody and threatened. Paul was treated the same besides being pursued, chained, locked in prison, stoned, etc. Stephen and Antipas were martyred in different locations and at different times (Acts 7:59,60; Rev. 2:13). Hence, it takes courage (Heb. 3:6) to be faithful to God, not to conform to the ways of this world, to proclaim the Biblical message, etc. Knowing all of that and much more, the Lord Jesus gave his lesson about the timing of one's physical death linked to the sparrow.
Since God controls the timing of death for even sparrows, and Christians are much more valuable than many sparrows, we Christians will not die before God allows such to happen. That truth can be very comforting, especially when physical death seems imminent.
Having said that, please know also that God put a hedgeof protection around Job and his household and they were shielded from the devil until God removed it. Only then was the devil able to kill all 10 of Job's children in a single day (Job 1:18,19) along with sending other paralyzing calamities! None of that implies Calvinism though, for yet other verses show we can add years to our life by the choice of obeying God and fearing him:
My son, do not forget my teaching, but keep my commands in your heart, for they will prolong your life many years and bring you prosperity. (Prov 3:1,2)

Listen, my son, accept what I say, and the years of your life will be many. (Prov 4:10)

The fear of the LORD is the beginning of wisdom, and knowledge of the Holy One is understanding. For through me your days will be many, and years will be added to your life. (Prov 9:10,11)

The fear of the LORD adds length to life, but the years of the wicked are cut short. (Prov 10:27)
Remember these truths the next time you see a lowly sparrow.