Back in the days of Solomon, when the Holy Spirit inspired him to write Proverbs, it was vital for cities to have a high stone wall surrounding them for protection.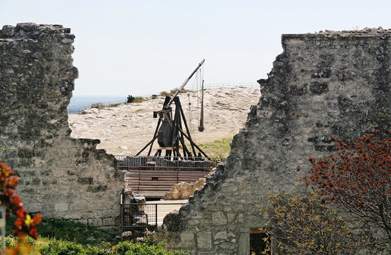 That stone wall was their vital defense against their enemies. A prime example of this is shown with the walls of Jericho, which protected that enemy city, until Joshua and his army did exactly as God commanded for the walls to come crashing down (Joshua 6)! After the walls fell, the city was taken!
To Lack Self Control Is To Be Like A City With Broken Down Walls
Like a city whose walls are broken down is a man who lacks self-control. (Prov 25:28)
If a person lacking self-control could become a city, that city would have a broken down wall! Therefore, it would have no real defense against its enemies. Such a person would be easy to defeat and destroy! That would make his mortal enemies happy, for he would surely be conquered sooner or later. That means being self-controlled is spiritually vital. Carefully ponder the following substantiating truths:
Better a patient man than a warrior, a man who controls his temper than one who takes a city. (Prov 16:32)

But the fruit of the Spirit is love, joy, peace, patience, kindness, goodness, faithfulness, gentleness and self-control. Against such things there is no law. (Gal 5:22,23)

For this very reason, make every effort to add to your faith goodness; and to goodness, knowledge; and to knowledge, self-control; and to self-control, perseverance; and to perseverance, godliness; and to godliness, brotherly kindness; and to brotherly kindness, love. For if you possess these qualities in increasing measure, they will keep you from being ineffective and unproductive in your knowledge of our Lord Jesus Christ. But if anyone does not have them, he is nearsighted and blind, and has forgotten that he has been cleansed from his past sins. Therefore, my brothers, be all the more eager to make your calling and election sure. For if you do these things, you will never fall, and you will receive a rich welcome into the eternal kingdom of our Lord and Savior Jesus Christ. (2 Pet 1:5-11)
Self control is part of the fruit of the Spirit (Gal. 5:22,23) and what we are to add to our saving faith in Jesus to make our calling and election sure (2 Pet. 1:5-11)! If you have been like a city with broken down walls (because you lack self control), now is the time to do some very important wall repairs while you still can! God will help you with this, but you must seriously strive to be self controlled! You are battling for eternity. Get serious and fight hard.