Open Theism and Predestination are both exposed as fallacious doctrines throughout scripture. Clearly, man has free will and his choice does affect his future here and in eternity. All along God remains sovereign and continues to know the future perfectly, even though man has free will. Hence, both open theism (which has had a contaminating stronghold among many campus preachers) and predestination (which is associated with the LIE of Calvinism) are demolished with scripture! Here is one of those scriptural passages which kills two ugly birds with one stone!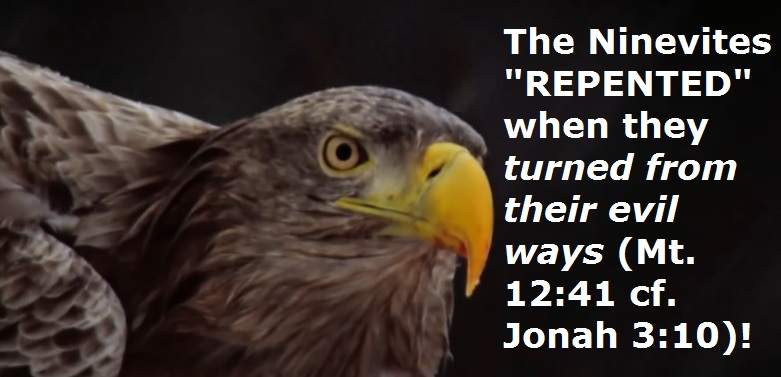 Then Jeremiah said to Zedekiah, "This is what the LORD God Almighty, the God of Israel, says: "If you surrender to the officers of the king of Babylon, your life will be spared and this city will not be burned down; you and your family will live. But if you will not surrender to the officers of the king of Babylon, this city will be handed over to the Babylonians and they will burn it down; you yourself will not escape from their hands." (Jer 38:17,18)
It was Zedekiah's choice to decide his future and the future of Jerusalem, at that point. IF Zedekiah would wisely chose to believe God's word and act upon it, he and others would benefit. If not, all would be adversely affected!
You Are Like Zedekiah!
The Lord Jesus gave a very simple teaching that all could understand. The spiritual analogy was made with two builders – one wise, one foolish (Mt. 7:24-27). Each had free will and a choice. The wise one chose the HARD course likened unto a wise builder who dug down and built the foundation of his house on rock. The other house builder (the foolish one) went the quick and EASY route and built his foundation on sand!
At first, they both seemed to have succeeded. Each had their house until the wind, rain and flood waters came and TESTED the strength of the buildings. The foolish builder LOST EVERYTHING! No doubt in regret and anguish he remorsefully lamented choosing the easy route rather than the wise one.
The builder, who built his house on rock, in the end was openly manifested as being WISE. His house remained standing. It is like that with us all. The only difference between the two builders was — one put into practice God's word and one didn't! One acted on the word and one didn't. Both heard it, had free will and an important choice to make, just like King Zedekiah in Jeremiah's day.
Your choice to UNASHAMEDLY FOLLOW JESUS here and now or reject him will affect your life now and in eternity.
He who is not with me is against me, and he who does not gather with me scatters. (Mat 12:30)
God wants you with him, bought the church with his own blood (Acts 20:28) and COMMANDS you to repent (Acts 17:30), but you have free will to reject all that. IF you choose to not follow Jesus, one day in regret you'll look back and realize what a GRAND FOOL you were!
Do not merely listen to the word, and so deceive yourselves. Do what it says. (James 1:22)
Not everyone who says to me, 'Lord, Lord,' will enter the kingdom of heaven, but only he who does the will of my Father who is in heaven. (Mat 7:21)
The one who sows to please his sinful nature, from that nature will reap destruction; the one who sows to please the Spirit, from the Spirit will reap eternal life.  Let us not become weary in doing good, for at the proper time we will reap a harvest if we do not give up. (Gal 6:8,9)