A definite Bible mystery briefly mentioned once and which occurred sometime between Jesus' death and bodily resurrection is cited by Peter. The Jehovah's Witnesses and Seventh Day Adventists have wrongly used the same passage to teach a second chance: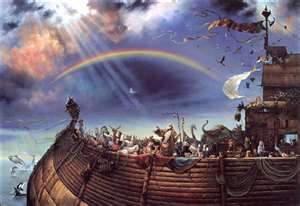 For Christ died for sins once for all, the righteous for the unrighteous, to bring you to God. He was put to death in the body but made alive by the Spirit, through whom also he went and preached to the spirits in prison who disobeyed long ago when God waited patiently in the days of Noah while the ark was being built. In it only a few people, eight in all, were saved through water, (1 Pet 3:18-20)
It says Jesus preached to the disobedient from Noah's day! The timing of Jesus doing that is thousands of years after the Great Flood, yet those same lost souls were not annihilated in fire and neither were they in some sort of soul sleep awaiting the resurrection! They must have been cognizant and alert or the Lord would not have preached to them. But what did Jesus preach? That's the Bible mystery. The Greek word translated preach there can, but doesn't have to, be associated with the giving out of the gospel. [That's how certain groups misuse that passage.] That Greek word can also refer to just proclaiming a message, as used in Rev. 5:2: 
And I saw a mighty angel proclaiming in a loud voice, "Who is worthy to break the seals and open the scroll?" (Rev 5:2)
So what did Jesus tell all those lost souls? We know Noah was a preacher of righteousness (2 Pet. 2:5) during his earthly life.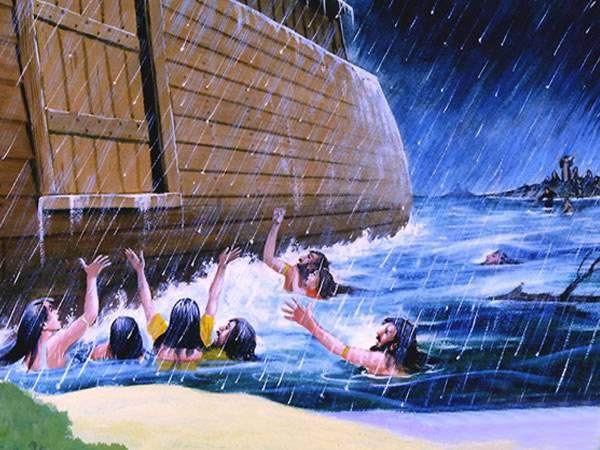 Perhaps his message spread far and wide, but the majority ignored it. They refused to listen and were lost. Only the 8 in the ark were saved through water. Why did Jesus preach/proclaim a message to those lost souls? Perhaps, God may one day reveal what he said and why he said it to the overcomers in his kingdom. Now it remains a Bible mystery, like the tears in heaven. Do you know him?